Real Estate/ Landlord – Tenant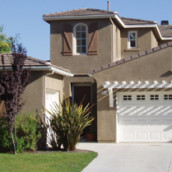 Our Firm can handle any type of real estate dispute or issue ranging from lean searches, lease purchase options, land disputes, grazing rights, quite titles, deeds, etc. We also handle landlord-tenant disputes. Whether you're the owner or the renter, we can work with you to solve your issue.
Our work is thorough and effective. When it comes to rental disputes, our office doesn't waste any time in working to keep you in your home. If you find yourself having to navigate the maze of real-estate law, or fighting for your home, our team will guide and lead you to your desired outcome, always working to keep you informed, educated, and in control of the situation.
CALL FOR A CONSULTATION 575-935-5555
LICENSED IN NEW MEXICO & TEXAS