Family Law/Domestic Relations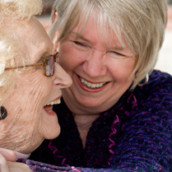 A large percentage of our practice is family law / domestic relations.    We utilize many innovative techniques in an effort to get the best result possible for our clients.
A divorce can be a difficult time for all parties involved. We are familiar with this process in both New Mexico and Texas and handle all types of divorces, including those with/ without: minor children, debt, community property and separate property. During the process, discovery/interrogatories can be exchanged and the parties may attend mediation prior to trial to attempt to resolve the issues prior to the final hearing in their matter.
A paternity suit can function to establish rights for a parent upon determination of paternity.  Upon determination of paternity, custody/visitation rights may be established, along with a child support obligation.
A custody/visitation suit can be brought by either parent if there are concerns regarding parenting or lack of visitation. It is always a good idea to have official documentation in place regarding the custody/visitation of your minor children. This is an emotional process and we are professionals with years of experience in this area.
A child support suit is not fun for either party involved. Even though this district utilizes the Child Support Enforcement Division for collection of child support, a child support suit can be tied into the divorce or custody suit. Also, a modification may be necessary later and our office can assist with any questions you might have regarding entitlement, collection etc.
Ms. Patterson can function as a Guardian Ad Litem for children and as a Mediator in in domestic disputes. Mediation is required in this district as an attempt to resolve the issues between the parties prior to the final court setting. Our office is set up with a large conference room and separate sun room area where the parties, and their counsel, can be separated and feel as comfortable as possible during this difficult time.
CALL FOR A CONSULTATION 575-935-5555
LICENSED IN NEW MEXICO & TEXAS